If you missed it, yesterday was Part 1 of my mass review of all the sewing guides available at my local library. Today I'm sharing the "OK" books that I discovered. All of these will get you through the basic techniques, but aren't good enough to be my favorites.
The Encyclopedia of Sewing Techniques
by Wendy Gardiner – © 2003
This book contains all the pertinent information necessary for a sewing beginner, but was presented in a list form that was a bit difficult to follow. The pictures are also rather tiny.
The New Sewing Essentials
by Singer – © 1984
Even though this book is as old as I am, (and is obviously a bit dated) it covers all the necessary basics without any extra fluff. Let's just call it an Oldie but a Goodie.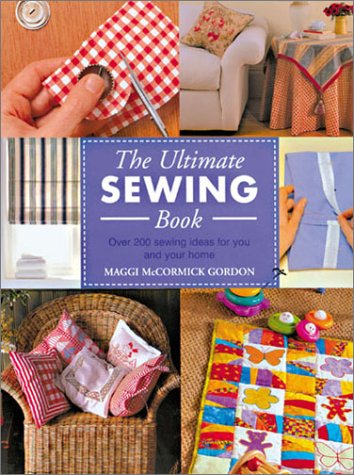 The Ultimate Sewing Book
by Maggie McCormick Gordon – © 2002
I guess my definition of ultimate is a little different than the publisher of this book. There is very little information on sewing "tools", but the technique pictures are clear enough. The second half of the book is completely devoted to home furnishings, and the projects that are related to clothing look rather dated and slightly unprofessional. So I guess your interest in this one should be determined by what types of projects you would like to accomplish.
A to Z of Sewing
by Kathleen Barac – © 2008
This is another book that covers all the basics, but has tiny little pictures that might not be helpful for everyone. I'm sure most people could manage with this copy though.
The Complete Photo Guide to Sewing
by Singer – © 2008
From the title, I thought this would be the perfect beginner's guide. It is divided into 3 sections: Getting Started, Clothing , and Home Decor techniques. The basic topics are all covered, but the pictures seem to have been taken in the 70's or early 80's. That isn't exactly a big deal, but looking at this book makes me feel like the stuck a new cover on an old book and re-published it. Maybe Singer borrowed few of the pictures from the Sewing Essentials guide above ; )
Thanks for visiting, and don't forget to stop back tomorrow to see my top 4 sewing guides!