Books: Louise Rennison Books
I needed a little break from all the YA fantasy I've been reading lately, and these books were the perfect diversion! I read the entire Confessions of Georgia Nicolson series a few years ago and was super excited to find out that there is also a series starring her younger cousin, Tallulah Casey. (love that name!) Though I admit I enjoyed Georgia's hijinx a bit more, once you get used to all the British slang, both series are laugh out loud funny. And I mean that literally! You'll be reading along and suddenly burst into giggles. And then your husband will look at you like you're a nutcase & roll his eyes. Here's a bit of Georgia logic for ya…
"Boys are like elastic bands. It doesn't mean that boys are made of elastic, which is a plus because nobody wants a boyfriend made out of rubber. On the other hand, if they were made out of rubber, you could save yourself a lot of time and effort and heartache by just rustling one up out of a car tire. Boys are different from girls. Girls like to be cozy all the time but boys don't. First of all, they like to get all close to you like a coiled-up rubber band, but after a while, they get fed up with being too coiled and need to stretch away to their full stretchiness. Then, after a bit of on-their-own strategy, they ping back to be close to you. So in conclusion on the boy front, you have to play hard to get and also let them be elastic bands." ― Louise Rennison, On the Bright Side, I'm Now the Girlfriend of a Sex God
"What in the name of Hitler's panties and matching bra set was she talking about?"
― Louise Rennison, Away Laughing on a Fast Camel
TV & Movies: Game of Thrones season 3
Ant and I watched the entire season on Megashare in about 1 week, and all I can say is "Holy Crap!"
I usually have some idea of what's coming next, but episode nine left me in complete shock!
Websites: Bloglovin'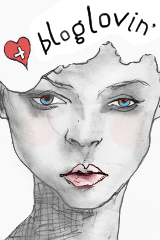 If you don't know by now, then I'm not sure where you've been the past few weeks, but Google Reader is officially no more. I can't say that I'm upset since I never used it anyway, but either way it's gone. If you'd like to continure receiving STC posts, you'll need to subscribe through a different method. I'm personally using Bloglovin', but you could also follow through feedly or by e-mail. (located in the sidebar) Whatever works for you!
Food: Mini Ice Cream Cones
I had a box of these left over from when I made Morgan's birthday cake, and they have turned out to be perfect for snack time and after dinner treats. I've even given them to Corbin who oddly likes to eat them upside down. It's just adorable. It also doesn't hurt that they're so tiny, I can eat one everyday and not feel like I'm gonna gain 10 pounds!
Kids: Swimming Pool
I can't tell you how nice it's been to be able to send Ant and the kids to the pool on weekend mornings! I usually go down after an hour or so and pick up Corbin so he can take a nap, but having Aurelia out of my hair for a few hours has been letting me get so much more work done. I had forgotten what it was like to be completely alone, and have started dreading the Fall when everything goes back to normal.
Adults: Victoria Secret Swim Suit
I laugh at you uproariously if you actually thought that you'd be seeing a picture of me in a bathing suit, cuz that just ain't gonna happen! But for the first time since I was pregnant with Aurelia, I actually own a swim suit that fits.
If you're a bit on the top heavy side, and are sick of the halter top straps that cut into your neck, I highly suggest looking into this suit. I normally wear a 34DDD bra (crazy I know! I definitely don't look it), but the 36DD long length version of this top kept everything where it belongs, and covered my baby pudge nicely. I also got the matching fold-over bottoms, and didn't feel like the leg holes were too high, or that my bum was hanging out. I haven't actually been in the pool yet this year, but it's nice to think that I could go if I wanted to.
Just for fun: Frixion Pens
I posted about these pens last week, and am still enamored with their hot/cold disappearing tricks.
They're just kinda fun to play with whether you're using them for sewing or not!
What were some of the things you enjoyed about June?